Easily combine duplicate records into a single reference using the bulk action feature.
1. Click on Applicants & Personnel
2. Click on Search view to cleanly search for the driver you are wanting to merge
If you do not have a "Search" view, make sure you take off all filters from whatever view you have selected.
3. Click on Name
Clicking on the "Name" column, you can sort drivers alphabetically. This will allow you to view drivers with the same name for easy merging.
⭐PRO TIP: You can sort most columns in ascending or descending order (E.g., SS#, Email, Name, etc...).
4. Click on Check Box next to the first driver applicant's name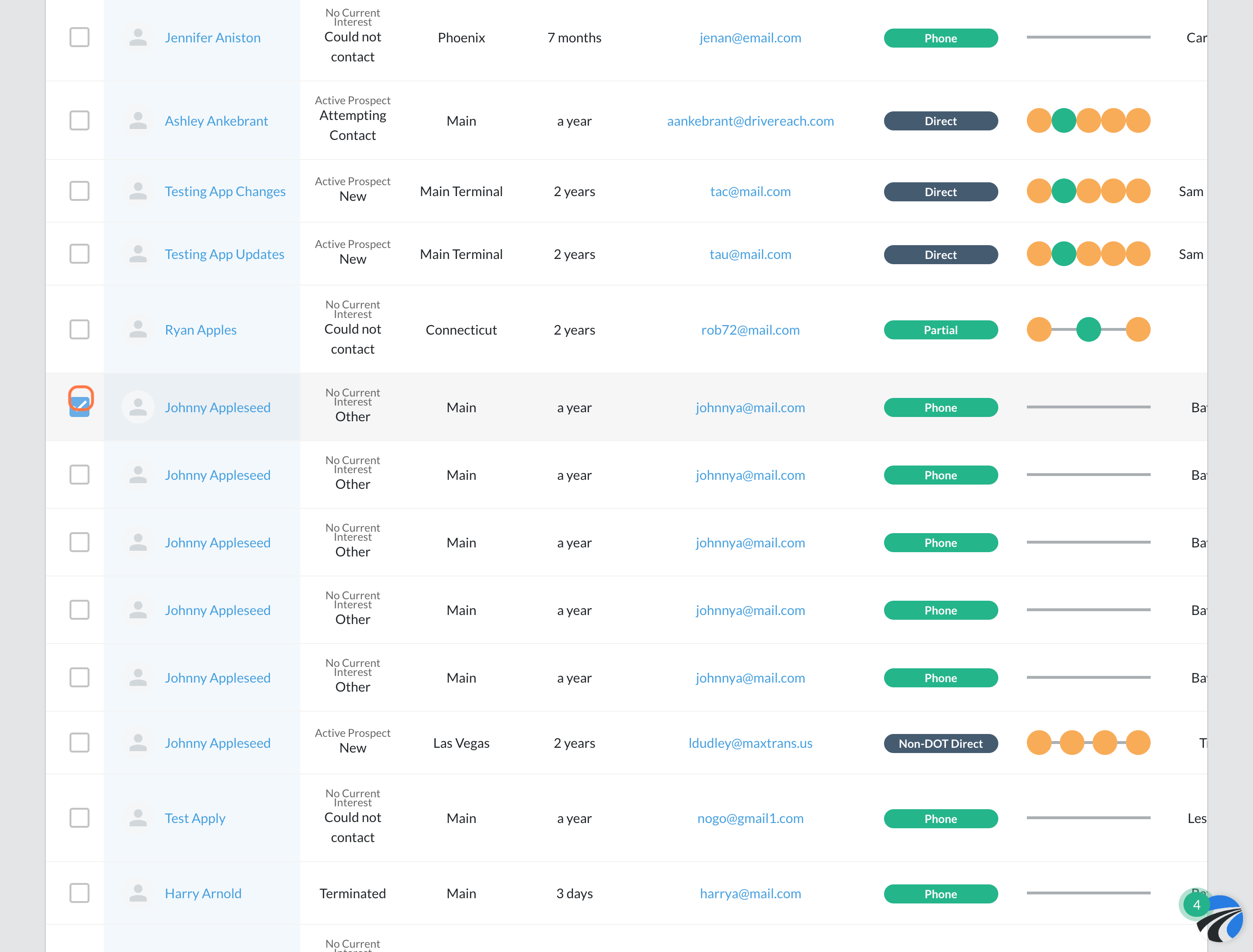 5. Click on Check Box next to the second application you want to merge with the first
6. Click on Bulk Actions
7. Click on Combine Applications
8. Click on the Driver's Profile you want to keep
The platform will automatically select the best option for you when applicable

Users will not be able to merge DOT Applications and Non-DOT Applications
9. Click on Combine
10. Applications were successfully combined! 🎉
See the video below to learn more!